Transportation
To ensure the highest standards of safety as air medical operator in the Caribbean-French Guiana.
CME opted for a fleet of new Pilatus PC-12 NG, the leader aircraft for ambulance flights.
The only business aircraft with a cargo door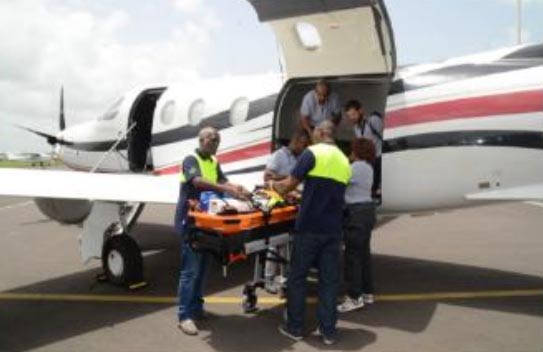 The Pilatus unique cargo door, in addition to a main passenger entry door, facilitates the safe loading and unloading of patients.
Air Medical Special Pressure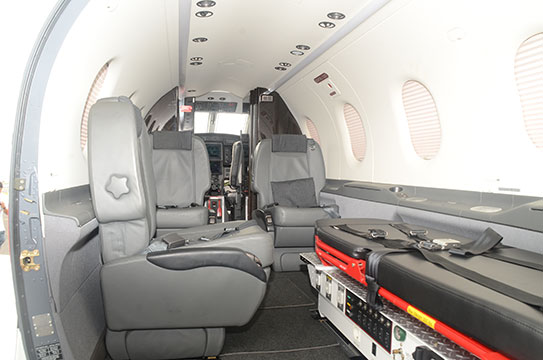 With its Max Delta Pressure Cabin system, the plane will hold a sea-level cabin pressure throughout the flight for at-risk patients.
Great roomy versatile cabin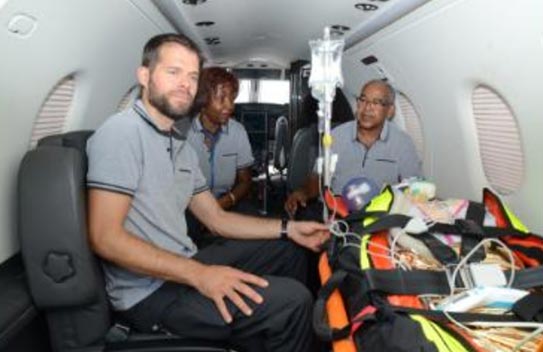 The spacious and entirely modular cabin can accommodate one patient in a flat position plus four medical personnel.
Low operating costs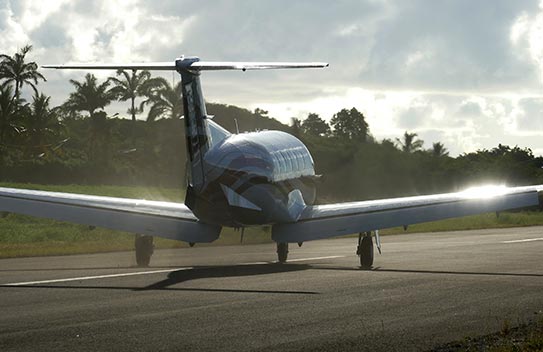 The Pilatus high performance significantly reduces flying time and fuel consumption.
Short runways capacities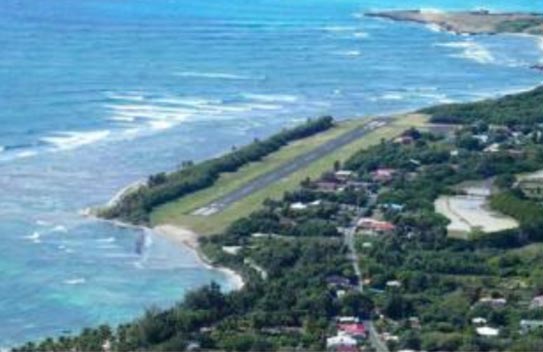 As the PC-12 NG can use short, grass or unpaved runways, CARIBMEDEVAC is able to respond to emergencies on small islands like La Desirade, Les Saintes or Marie-Galante (twice as fast as the helicopter).

Long range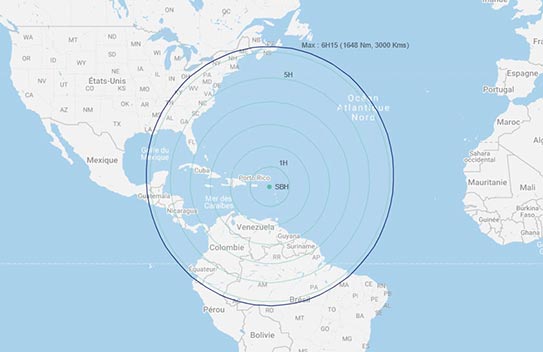 CME covers the Greater Antilles all the way to the United States or Brazil.
More info about flight safety on single-engine aircrafts vs. multis
In the air ambulance, comfort is no luxury, quite the contrary.
Beyond its aircraft performance, the Pilatus PC-12 NG was designed to provided as much comfort as possible to its passengers:
Reduced cabin noise in flight
No vibration
Last generation special air medical pressure
The PC-12 can fly around and above any weather disturbance.
Caribmedevac's priority is to guarantee ultimate care to the transported patients by paying every attention when boarding and ensuring a smooth and quiet trip. Emergency situations are always stressful. CME is the choice of serenity: from the first dispatcher call to the comfort of the flight, and then to the soft landing at destination.