Security

The truth about flight safety on single-engine aircrafts vs. multis
The combination of the latest technologies with strict regulations has made single-engine aircrafts the safest.
Are multi-engine aircrafts more reliable than singles?
No engine failure in over ten million hours flying time on nearly 2000 PC-12 NG. The accident rate of multis is more than three times higher than the Pilatus PC-12 NG (1.87 vs 0.60), as reviewed in Robert E. Breiling report (R. E. BREILING Associates, Inc., 2016) on the accident rate per 100,000 hours flying time.
In case of an engine failure on a multiengine, am I more likely to survive ?
Statistics are clear:
1-You are 106 times more likely to experience engine failure on a twin engine than on a single-engine aircraft under regulation SET-IMC/Night EASA.
2- According to an NTSB report, when engines do fail, serious injury or death is four times more likely to occur in a multi-engine turboprop aircraft than in a single due to sudden asymmetric thrust.
3- In the unlikely case of an engine failure, the situation is easy to handle on a single-engine aircraft: turn back and prepare for landing. If at a cruising altitude, an airfield is always in range. The PC-12 NG has a much higher climbing rate than its gliding rate, and SBE sets even stronger limits than the regulation requirements.
Is regulation more demanding for single-engines ?
(EASA :SET-IMC/NIGHT) :
Lawmakers, in the US first then in France and in Europe, allowed only ultra-modern single engines to operate as public transportation carriers because of higher safety requirements. At all points of the flying route, we must be able to turn-back under auto-pilot or, in case of engine failure, to prepare for landing on an alternate airfield. St Barth Executive has now more than 80 SET-IMC/night approved routes in the Caribbean.
Is the Pilatus PC-12 NG cabin more spacious ?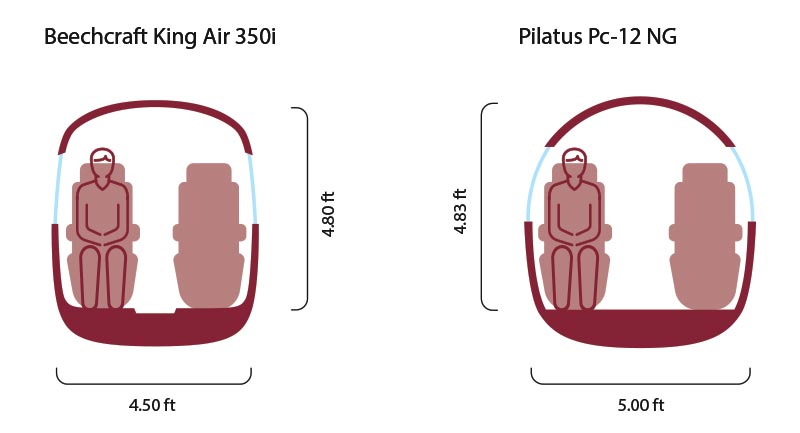 No twin engine aircraft and very few jets compare with the volume of the Pilatus PC-12 NG cabin.
If multi-engines consume more fuel, does it mean they are more costly to operate ?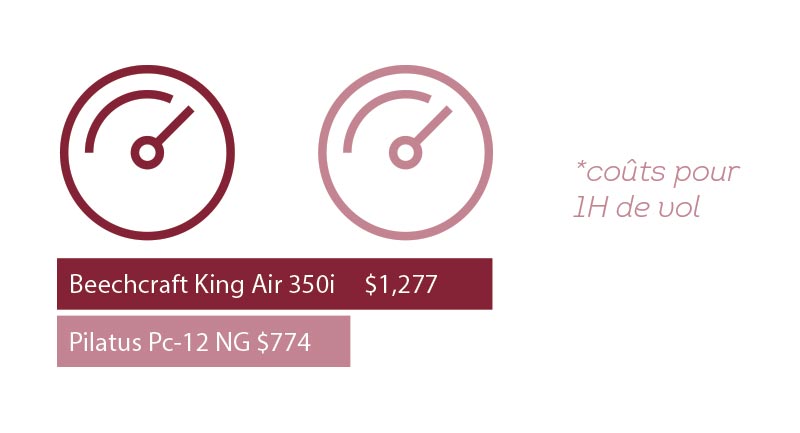 With the same distance traveled, the Pilatus PC-12 NG demonstrates a reduced flying time and fuel consumption. Its environment efficiency is greater.
Do multi-engines have a longer range ?
The PC-12 NG gets up and above most weather using less fuel, which allows for broader destination options (3,000 km).
If technological innovations haven't proved themselves, does it mean they are not entirely reliable ?
Over the last fifteen years, new technologies in the aviation industry have achieved an unmatched level of safety, especially with the latest onboard systems performance and engines reliability*. When an aircraft is authorized, its certification comes with these fully integrated safety systems. The Pilatus is one of the few aircrafts that have been certified by the civil aviation around the globe. More than 2,000 PC-12 fly around the world. The Pilatus has become the medium-haul taxi and the preferred Medevac aircraft between US cities. The same trend is observed in Europe.
Hartzell five-blade graphite composite propeller, providing more aircraft performance and greater passenger comfort.